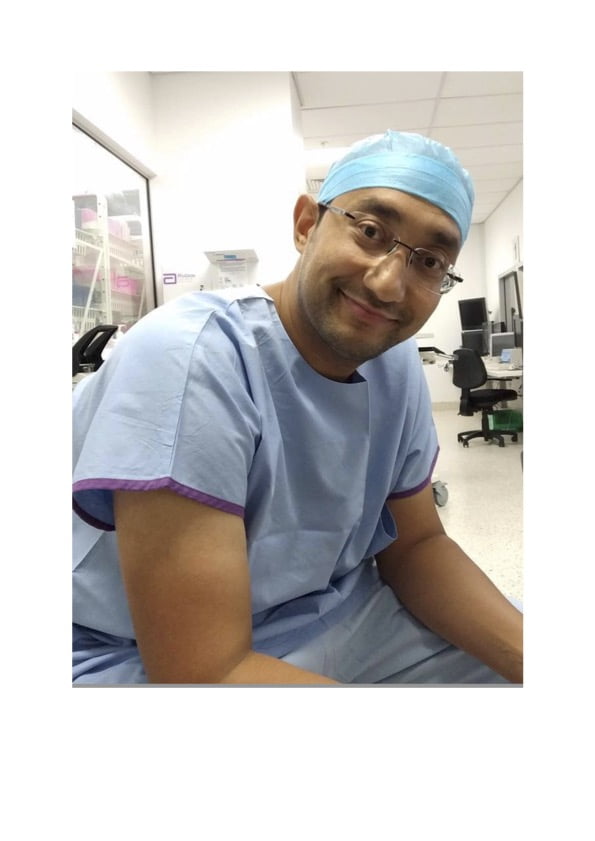 | | |
| --- | --- |
| | Dr Tamer Badie |
| | Interventional Cardiology Consultant |
MBBS, FRACP, FCSANZ, FSCCT, FSCAI
Dr Badie is a Staff Specialist at Campbelltown and Liverpool Public Hospitals. He is also a Visiting medical officer at St George Public Hospital, Sydney Southwest Private Hospital, Campbelltown Private Hospital, and Hurstville Private Hospital.
He is a Conjoint Senior Lecturer at Western Sydney University and University of New South Wales.
Dr Badie obtained his Medical Degree at Cairo University Medical School in 2003 and underwent Physician and Cardiology training at Liverpool Hospital, Sydney NSW.
He was admitted as a Fellow of the Royal Australasian College of Physicians in 2014.
In 2015, he completed Interventional fellowship training at Liverpool Hospital in Sydney, Australia. In 2016 he underwent another year of Interventional fellowship with a focus on structural intervention, including percutaneous aortic valve implantation [TAVI], Complex PCI, CTO procedures and alcohol septal ablation at University Hospital of South Manchester, Manchester, United Kingdom.
He is involved in regular student teaching, assessment and examination and thoroughly enjoys working with medical students. He is also involved with Junior and Senior medical staff teaching and supervision. He is involved in local and international trials, with publications in local and international Journals.
He has a comprehensive approach for treating his cardiac patients through performing and reporting on all different cardiac investigations, including Level A CTCA accreditation. Special interest in primary and secondary prevention through Cholesterol control, Oversees the coordination of the Lipid Clinic at Campbelltown Public Hospital.
Has a special interest in complex PCI, coronary angiography, intravascular imaging and physiology, structural intervention including TAVI (Transaortic valve implantation), alcohol septal ablation for HOCM, PFO closures, structural imaging and CT Coronary Angiography.
Dr Badie's passion is driven by the bonds he builds with his patients over the course of their lives and the enjoyment he holds in keeping them healthy and well, striving to deliver best quality care and up to date care with the highest evidence-based practice of Medicine.
For Complex Lipid referral from GP to Campbelltown Public Hospital:
Email: swslhd-campbelltownoutpatients@health.nsw.gov.au
Outpatient Clinic Number: 4634 4963
Outpatient Fax Number: 4634 4701